A hands-on tutorial about how to boost the efficiency of kinetics simulation of lysozyme using Gromacs with massive cloud high-performance computing resources.
Please check out the steps below and follow them one by one on Cloudam HPC platform to see how to efficiently complete the kinetic simulation calculations on Cloudam cloud high-performance computing platform to simulate the structural changes of lysozyme in the aqueous phase.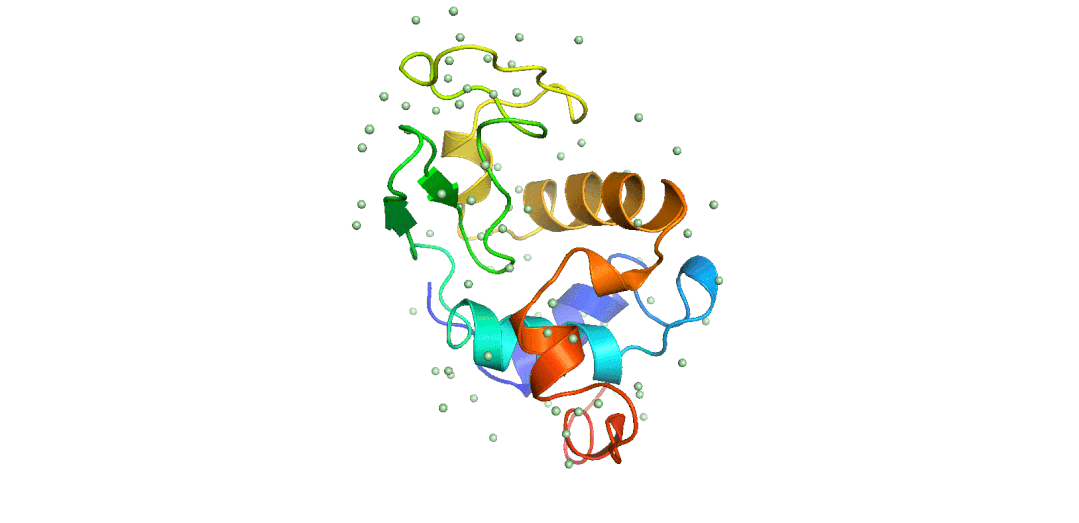 Lysozyme in water
I. Structure Process


Lysozyme, also known as muramidase or N-acetylmuramide glycanohydrlase, is an alkaline enzyme that hydrolyzes mucopolysaccharides in bacteria. Lysozyme can also bind directly to negatively charged viral proteins and form complexes with DNA, RNA and apoproteins to inactivate viruses. Here we download the 3D structure of lysozyme protein from the PDB database, with the structure number of 1AKI, or use PyMOL to get the 3D structure directly from the command line. Then, we use PyMOL to check for any missing structure, and eliminate any heteroatoms and water molecules except for the protein, and save the result as a protein.pdb file.
fetch

 

1

AKI
II. Upload the input file to the Cloudam HPC platform


Open the Cloudam HPC platform, register, and login to the console where you can create a new folder named Lysozyme under /home/cloudam/jobs, and drag and drop the prepared protein.pdb file directly to this folder for upload. Uploading files and downloading files can be easily done with sftp.
In addition to the command line, Cloudam offers several submission methods, including visual and GUI desktop. The desktop workstation requires no coding and is more suitable for beginners without little IT expertise. The graphical interface is ideal for single-node and small-scale computing tasks. You may try these two ways of assignment submission as you need (Cloudam offers a $30 Free Trial for every new user, you CANNOT miss it! Click here to get the $30 Free Trial.)
Submit jobs to cluster by slurm in Cloudam Terminal, suitable for IT professionals